MyMedia has a built in recording feature which allows you to record your camera, mic and even computer screen. This is a useful tool you can access if you need to create a quick and simple videos.
Recording Video: #
First access MyMedia at: mymedia.library.utoronto.ca
Login with your UTORid and password.
To create a recording, first click on the blue Upload button in the top left side of the screen.
Then, select the Record icon.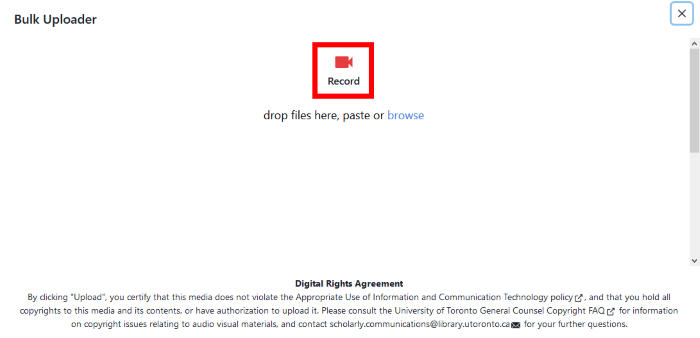 Select the input options that you would like to record from.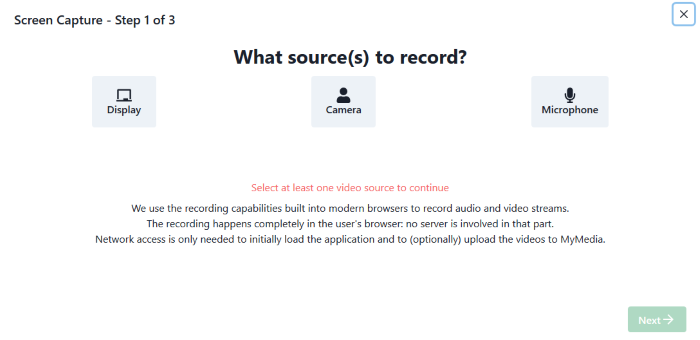 To select the display/screen source, click on Display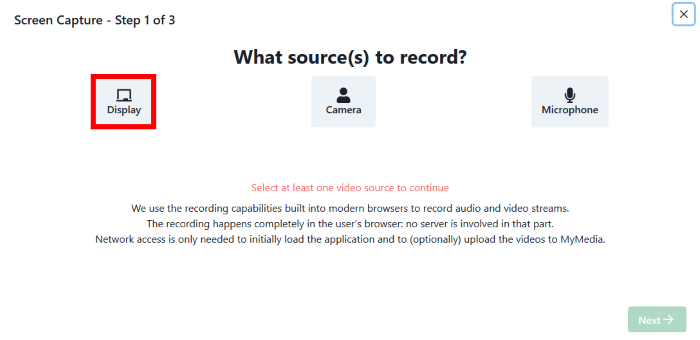 From the window that appears, select the display source, and click on Allow.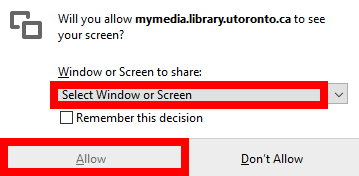 Depending on the settings on your computer, you may have to allow the use of the microphone. To do so, click on the Microphone button.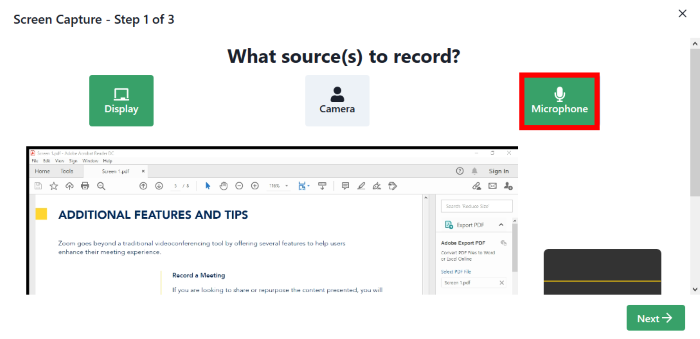 From the window that appears, select your microphone (if there is more than one option), and click on Allow.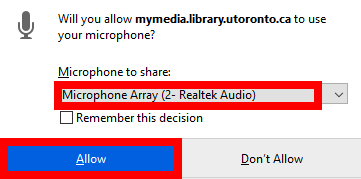 Click Next.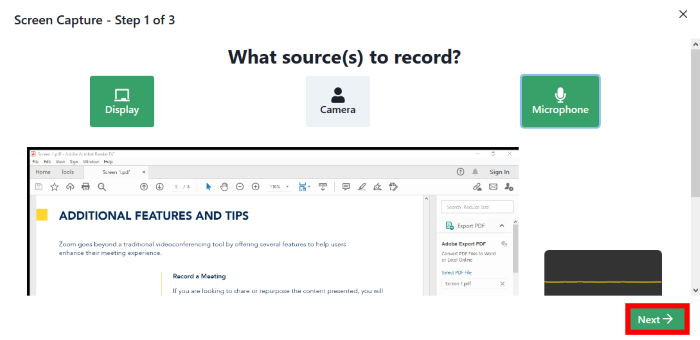 Click the record button.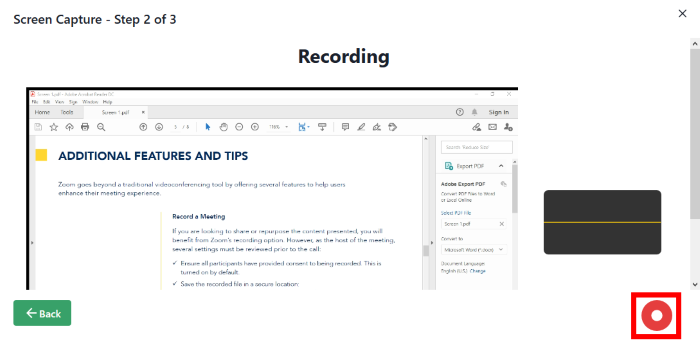 Start recording.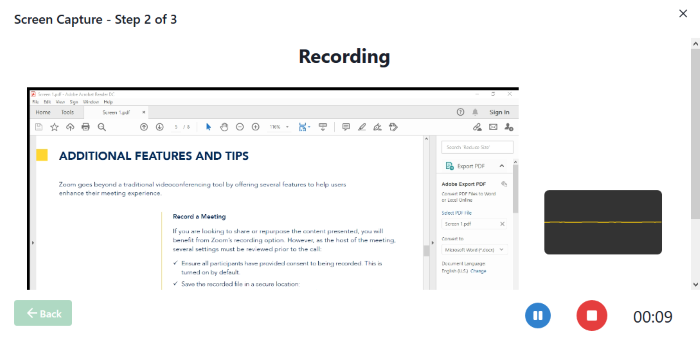 To pause the recording, click on the pause button.

To end the recording, click on the stop button.

The following page appears: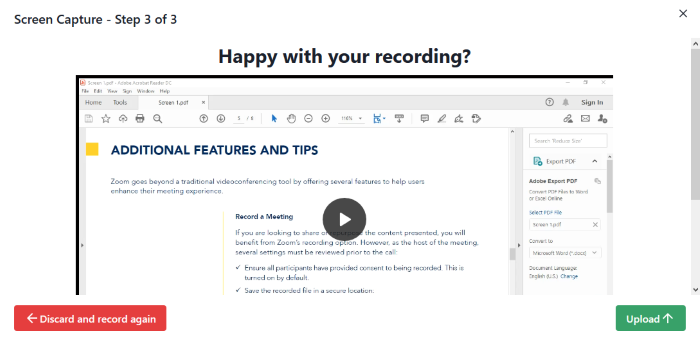 Click the green Upload button to upload it.

Wait while the video is being processed.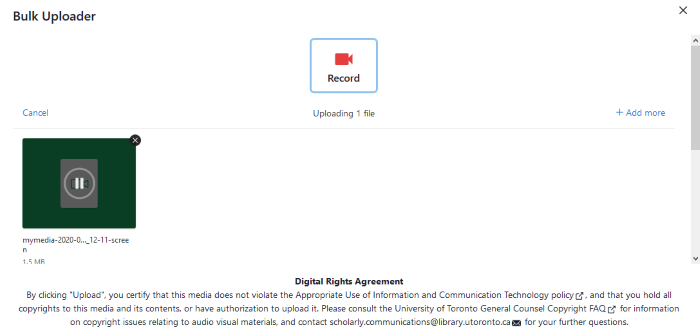 Sharing Video: #
Once uploaded the video will automatically be processed to optimize it for web use. This normally takes less than 2 hours and you will receive an email when it has completed.
To change the video settings click the blue pencil iconFrom here you can change the title, add captions, toggle access and more.
Once the video has been published a link to allow playback can be found by clicking on this three dots connected by two lines icon A new window will pop up with two links.
You can then copy the the permanent play link. This link can be added to your Quercus course page or emailed to your students. Or you could use the embed code to embed the video into a Quercus page.
Source: Based off of a similar guide from the UTM Library.